By Bryan Rosner on Aug 18, 2011 in Featured | comments(0)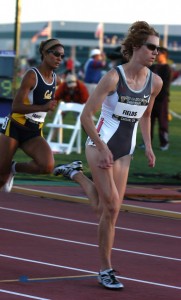 Elite athletes know how to fight hard. If they didn't, they wouldn't reach the level of achievement that is possible within their sport.
That is why I am looking forward to the release of Perry Louis Fields' new Lyme disease book, entitled The Tick Slayer. The book is slated to be released in a month or so.
Lymebook.com will be bringing this book to you when it is available, so stay tuned and sign up to be notified of it's release here.