Lyme Brain: The Impact of Lyme Disease on your Brain, and How to Reclaim Your Smarts!
New book by Dr. Nicola McFadzean Ducharme, ND
Buy Now
Learn More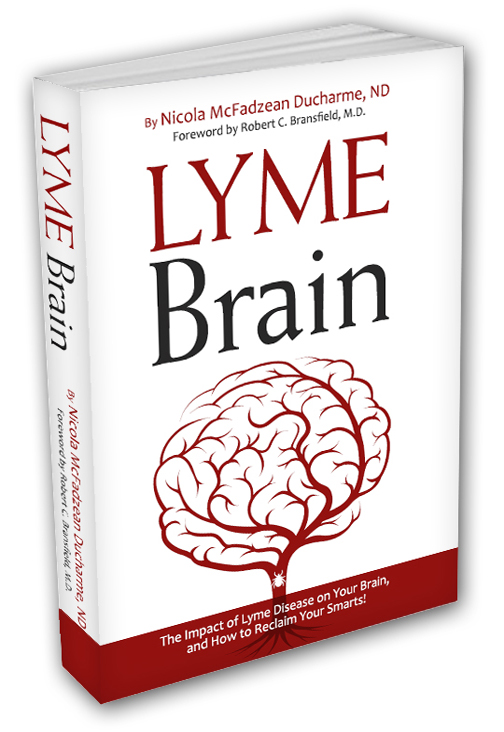 About the Book
Paperback, 324 Pages, $39.95
Most people with Lyme have experienced it. It's the most intrusive symptom that comes with the disease, and also one of the most difficult to alleviate.
The brain is a very delicate organ, and is often the last organ to experience relief from the effects of Borrelia, co-infections, and co-conditions. In this cutting-edge book, Naturopathic Doctor Nicola McFadzean Ducharme opens up her vault of experience, wisdom, and practical tools, to bring you the most comprehensive protocol for Lyme brain that's ever been written.
Nicola's training in natural medicine makes her the perfect doctor to write this book. While she isn't afraid to use pharmaceuticals when necessary, she prefers more gentle, holistic supplements and strategies to heal the delicate and sensitive brain. In this book, she takes you on a journey through dozens of supplements, treatments, and strategies to reclaim your smarts and leave Lyme brain behind.
I would like to thank Nicola McFadzean Ducharme, N.D., for taking on the effort to write "Lyme Brain: The impact of Lyme disease on your brain and how to reclaim your smarts!" More attention is needed on the mental symptoms associated with Lyme/tick-borne disease, and books addressing the mental symptoms are very much needed. Patients and family members need to be better informed on this subject.
Dr. Robert C. Bransfield, M.D., F.A.P.A.
What you will learn in this book:
What causes Lyme Brain? Discover the primary instigators: Nerve damage, inflammatory response, neurotoxins and neurotransmitter imbalance
Get the answer to the question everyone is asking: Is the brain damage temporary or permanent?
Learn about tests and diagnostic procedures that help diagnose the various aspects of Lyme Brain.
Discover the best of conventional & alternative medicine: Which drugs are most helpful for Lyme brain? What about herbs and natural products? Dr. Nicola was trained in natural medicine – as a Naturopathic Doctor, she has the experience and knowledge to walk you through the best non-toxic ways to address Lyme Brain.
Find out which treatments cross the blood-brain-barrier (BBB)
Discover what's new in Lyme Brain science over the past 5 years.
Read interviews with Lyme experts and physicians and learn how they address Lyme brain in their practices.
Dive deep into topics like essential oils, nutrition, energy therapies, detoxification, and other special tools for Lyme Brain.
Much more!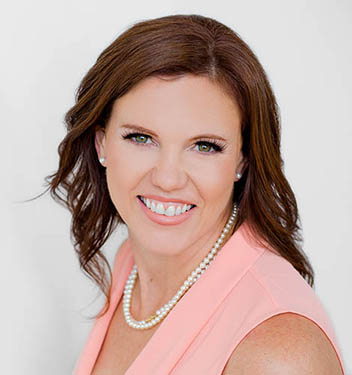 Introduction by Dr. Nicola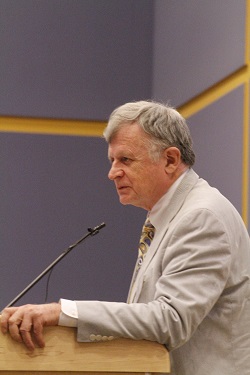 Foreword by Robert Bransfield, MD
A beautiful and necessary book. Dr. Nicola has disaggregated the confusing topic of neurocognitive Lyme disease. With a clear and personal style combined with extensive evidence and sweeping examples, she has brought this urgent topic to the allopathic and naturopathic communities alike. "Lyme Brain…" is a must read for all those and their families suffering with this great scourge.
Steven Harris, M.D.
Lyme Brain is one of the most frightening aspects of Lyme disease.  Cognitive impairment, memory loss, anxiety, and depression add to an illness that is already difficult to endure.  Understanding why these occur and what can be done about them empowers people to continue their path to wellness.  "Lyme Brain" gives readers not only a better understanding of why these occur but provides tools for moving past them.
Scott Forsgren
Lyme Brain is a fantastic, comprehensive resource that describes the many causes of brain dysfunction in Lyme disease, including inflammation, infection, damage to nerve cells, neurotoxins, neurotransmitter imbalances, and more. Dr. Nicola provides scientific evidence for the causes of, and solutions for Lyme Brain, which will help anyone who suffers from this debilitating condition to realize that they aren't crazy and losing their mind- quite the contrary! Lyme Brain proves that there are real, explainable reasons for the cognitive dysfunction, depression, anxiety and other symptoms that people with Lyme experience, but even more importantly, that there are real answers. If you have symptoms of Lyme Brain, take heart – it's not "all in your head" and you aren't losing your mind – you simply have a medical condition that can be reversed and healed with the right tools. In Lyme Brain, Dr. Nicola provides some of the best that are out there. This is a valuable resource that I highly recommend sharing with everyone you know that has Lyme, along with their family, friends and every single healthcare practitioner out there who is willing to learn about this pandemic disease.
Connie Strasheim
Table of Contents
Introductory Sections
Foreword by Robert Bransfield, MD
Introduction by Dr. Nicola
Assumptions of this Book
Section 1: Fundamentals of Lyme Brain
Chapter 1: The Scope of the Problem
Chapter 2: Depression and Anxiety: The Chicken or the Egg?
Chapter 3: What Actually Causes Lyme Brain?
Direct Damage to Nerve Cells
The Inflammatory Response
Neurotoxins
Neurotransmitter Imbalance
Chapter 4: Co-Infections and the Brain
Chapter 5: Is Damage Temporary or Permanent?
Chapter 6: Assessing the Problem: Tests and Studies
Section 2: Pharmaceutical Approaches to Lyme Brain
Chapter 7: Introduction
Chapter 8: Antibiotic Therapy
What Is the Blood-Brain Barrier?
What Determines Which Antibiotics Cross The Blood-Brain Barrier?
A Review of The Antibiotics Used in Lyme Treatment
Antibiotics That Cross the Blood-Brain Barrier
Medications That Are Not So Great For Lyme Brain
Antibiotics Used for the Co-Infections of Lyme Disease
Chapter 9:  Medications That Reduce Inflammation
Chapter 10: Medications that Influence Brain Function (aka Better Living Through Chemistry!)
Medications that Stabilize Neurological Function
Medications that Balance Mood
Medications that Support Cognition
Section 3: Natural Approaches to Lyme Brain
Chapter 11: Introduction
Chapter 12: Antimicrobials
Chapter 13: Anti-inflammatories
Chapter 14: Detoxification Support
Chapter 15: Neurotransmitter Support
Chapter 16: Cognitive Supports/Neuroprotectives/Antioxidants
Chapter 17: Essential Oils and Brain Health
Section 4: Nutrition and Lyme Brain
Chapter 18: Introduction
Chapter 19: Leaky Gut/Leaky Brain< /br>
Nutrition Tip #1: Avoid Grains, Especially Gluten
Nutrition Tip #2: Avoid Food Intolerances
Nutrition Tip #3: Avoid Dairy
Nutrition Tip #4: Eat Fermented Foods (and, of Course, Take Probiotics)
Nutrition Tip #5: Avoid Sugar
Nutrition Tip #6: Avoid Excitotoxins MSG and Aspartame
Nutrition Tip #7: Avoid Unhealthy Fats, Eat Healthy Fats
Nutrition Tip #8: Eat High Quality, Lean Proteins
Nutrition Tip #9: Drink Water, Water and More Water
Nutrition Tip #10: Avoid Drinking Caffeine and Alcohol
Section 5: Lifestyle Factors
Chapter 20: Sleep
Chapter 21:  Exercise
Chapter 22: Exercising the Brain
Chapter 23: Thought Life
Chapter 24: Addressing Psychoemotional Issues and Trauma
Counseling/Talk Therapy
Cognitive-Behavioral Therapy
Energy Psychology
Chapter 25: Lyme Disease and PTSD: Is There an Association?
Section 6: Therapies to Help Lyme Brain
Chapter 26: Neurofeedback
Chapter 27: Home-Based Brainwave Entrainment
Chapter 28: Hyperbaric Oxygen Therapy (HBOT)
Section 7: Other Barriers to Recovery from Lyme Brain
Chapter 29: Introduction
Chapter 30: Heavy Metals
Chapter 31: Methylation Defects
Chapter 32: Adrenal Health
Chapter 33: Thyroid Health
Chapter 34: Mold Toxicity
Chapter 35: A Toxic Environment
Section 8: Pediatric Considerations
Chapter 36: Lyme Brain in Children
Chapter 37: Autism and Lyme Disease
Chapter 38: Mental Illness and Lyme Disease
Section 9: Putting it All Together
Chapter 39: Products and Protocols
Antimicrobials
Detoxification Helpers
Anti-Inflammatories
Brain/Cognition Support
Neurotransmitter Support
Dosing Summary
Section 10: Interviews
Chapter 40: Introduction
Chapter 41: Scott Forsgren
Chapter 42: Connie Strasheim
Chapter 43: Sandy Berenbaum, L.C.S.W.
Chapter 44: Robert Bransfield, M.D., D.L.F.A.P.A.
Chapter 45: Leo Shea, Ph.D
Closing Sections
CONCLUSION
APPENDICES
Appendix A: Berenbaum Lyme Disease Screening Protocol
Appendix B: Bransfield Assessment Table
READING AND RESOURCE LIST
WORKS CITED
ABOUT THE AUTHOR
INDEX
Dr. Nicola's Other Lyme Books
Lyme Disease in Australia
By Nicola McFadzean, ND
Learn More $39.95
The Lyme Diet
By Nicola McFadzean, ND
Learn More $24.95
The Beginner's Guide to Lyme Disease
By Nicola McFadzean, ND
Learn More $39.95
P.O. Box 9012

South Lake Tahoe, CA 96150

(801) 925-2411

Disclaimer: The products offered on this web site are intended for informational and educational purposes only and are not intended to prevent, diagnose, treat, or cure disease. The statements on this web site have not been evaluated by the United States Food and Drug Administration. If you have a medical problem see a licensed physician. 

Copyright © 2016 BioMed   |   Advertise with us               -