New Paradigms in Lyme Disease Treatment: 10 Top Doctors Reveal Healing Strategies That Work
New Book By Connie Strasheim • $39.95
Add To Cart
Learn More
About the Book
Paperback, 420 Pages, $39.95
Recent years have brought dramatic changes in how top doctors are treating Lyme disease. New paradigms in Lyme disease treatment have emerged and are helping people to recover, even those that have failed years of treatments. This book is based on interviews with ten leading Lyme doctors, and takes you deep into their treatment programs, so you can see for yourself what is new and different about modern Lyme treatment. No matter how many Lyme disease books you've already read, you don't want to miss the new treatment strategies presented in this book.
Writer Connie Strasheim is no stranger to interviewing Lyme disease doctors. This is the second doctor interview book she has written on the topic of treating Lyme disease.Her first, entitled Insights Into Lyme Disease Treatment, was a bestseller within the Lyme disease community and was based on interviews with over a dozen Lyme-treating physicians. Connie's experience in health care journalism (with a specific focus on Lyme disease) has allowed her to become an expert in extracting only the most important information from busy doctors who have a treasure vault of Lyme treatment wisdom stored in their brains.
In her interviews with the doctors, Connie asks a broad array of questions designed to bring you the most cutting-edge, practical, and useful information possible. The Internet age has ushered in a near-infinite number of ways to research Lyme disease. But wisdom on the best way to successfully overcome Lyme disease isn't found in a Google search, but instead, is contained within the minds of doctors who treat this disease day-in and day-out, and who have experience treating thousands of patients.
Traveling to have appointments with each of the doctors interviewed in this book would take weeks, and cost thousands of dollars. And even if you did make the trips, would the doctors have enough time to answer all of your questions? Would you even know which questions to ask? Here, Connie does all the hard work for you, so that you can read about new, important paradigms and tools in Lyme disease treatment from the comfort of your own home. These tools, which are bringing healing, life, and new hope to thousands, may do just the same for you!
"Connie Strasheim's New Paradigms in Lyme Disease Treatment is a MUST-READ for anyone who has Lyme disease; for those who suspect that they might have it or who are concerned about exposure to it, and for those who have friends or family members with it. It is packed with plenty of NEW, useful and easy-to-understand information about Lyme, its coinfections and various co-conditions. For this book, Connie interviewed ten leading Lyme specialists, including one from Germany, one from Canada and eight from the USA –all of which have an integrative approach to treatment. The experts all agree that certain treatment steps are essential for recovery, but all have a unique treatment approach and provide their own pearls of wisdom. I congratulate Connie for a job VERY well done!"
W. Lee Cowden, MD, MD(H)
Meet the Doctors
This book is based on interviews with 10 experienced Lyme disease experts. Read the doctors' bios below.
Wayne Anderson, ND, is a naturopathic doctor at Gordon Medical Associates in Santa Rosa, California. He has been practicing medicine for over 35 years and treating Lyme disease patients for over 25 years.
His practice focuses mostly on treating patients with chronic illness involving Lyme disease, using the tools and experience that he has acquired from both conventional and integrative medicine.
In addition to his clinical practice, throughout his career, Dr. Anderson has taught medical students at the Touro College of Osteopathic Medicine, as well as residents and interns from UC Davis and Sutter Hospital in Santa Rosa, California.
Dr. Anderson is a popular speaker at conferences on the topics of Lyme disease and neurotoxin illness, and is a member of ILADS (International Lyme and Associated Disease Society), as well as of state and national naturopathic associations. Dr. Anderson views every patient as complex, integrated and unique, and believes that treatment should optimize each patient's health and wellbeing.
To learn more about his work and/or to contact Gordon Medical Associates, see WayneAnderson.com and GordonMedical.com/practitioners.
Wayne Anderson, ND
Dietrich Klinghardt, MD, PhD, is Founder and Medical Director of Sophia Health Institute in Woodinville, Washington, as well as Founder of the Klinghardt Academy (USA), Klinghardt Institute (UK) and the American Academy of Neural Therapy. He is Medical Director of the Institute of Neurobiology, and Founder and Chairman of the Institute for Neurobiology in Germany and Switzerland.
Dr. Klinghardt has been treating a wide variety of chronic and degenerative health conditions for more than 40 years and is internationally known for his successful treatment of chronic pain and illness. He combines non-surgical orthopedic medicine with immunology, endocrinology, toxicology, neural therapy, hypnotherapy and energy psychology, and has a unique approach to diagnosing and treating diseases and disorders on both the physical and mental-emotional levels.
Since the 1970s, Dr. Klinghardt has contributed significantly to the work of understanding heavy metal toxicity and its connection to chronic infections, illness and pain. He is considered an authority on this subject and has been instrumental in advancing various fields within biological medicine, including non-invasive pain management, injection techniques for pain and orthopedic dysfunction, anti-aging medicine, toxicology, pediatrics (particularly neuro-developmental disorders), energy psychology and biological dentistry. He has also developed Autonomic Response Testing (ART), a comprehensive diagnostic system that has helped many practitioners to become accomplished holistic physicians.
To learn more about Dr. Klinghardt's work, see the Klinghardt Academy website: KlinghardtAcademy.com or www.KlinghardtInstitute.com. To schedule a consult at his clinic, contact Sophia Health Institute in Woodinville, Washington at SophiaHi.com.
Dietrich Klinghardt, MD, PhD
Neil Nathan, MD, has been practicing medicine for 44 years, treating chronic, complex medical illnesses for 25 years, and treating Lyme disease for 15 years. He has been board certified in Family Practice and Pain Management and is a founding diplomat of the American Board of Integrative Holistic Medicine. He has also been a member of the International Lyme and Associated Diseases Society (ILADS).
Among his other achievements, Dr. Nathan has done groundbreaking clinical research with Rich van Konynenburg, PhD, in which he and Dr. Konynenburg demonstrated the role of methylation chemistry in chronic fatigue syndrome. He has also recently completed a study with Robert Naviaux, MD, on the metabolomics of chronic fatigue syndrome.
Dr. Nathan has authored several books, including Healing is Possible: New Hope for Chronic Fatigue, Fibromyalgia, Persistent Pain, and Other Chronic Illnesses (2013) and On Hope and Healing: For Those Who Have Fallen Through the Medical Cracks (2010). He has just completed a new book, Mold & Mycotoxins: Current Evaluation and Treatments, which was released as an e-book in the fall of 2016.
Dr. Nathan has recently relocated his medical practice to the Redwood Valley Clinic in Northern California and can be contacted most easily through his website, NeilNathanMD.com.
Neil Nathan, MD
Nicola McFadzean-Ducharme, ND, is the founder and medical director of RestorMedicine, an integrative medical center based in San Diego, California. She is a Lyme-literate naturopathic physician who combines conventional and integrative approaches to treating Lyme disease and tick-borne illness. She is a member of the International Lyme and Associated Diseases Society (ILADS) and has completed the ILADS training program under the mentorship of Steven Harris, MD.
She has authored four books, including: Lyme Brain, Beginners Guide to Lyme Disease, Lyme Disease in Australia, and The Lyme Diet: Nutritional Strategies For Healing from Lyme Disease, as well as a chapter in Connie Strasheim's 2009 book, Insights into Lyme Disease Treatment: 13 Lyme-literate Health Care Practitioners Share Their Healing Strategies. In addition, she maintains a blog called The Naturopathic Mama, where she writes about natural health topics. She can be reached on her blog: TheNaturopathicMama.com or at the RestorMedicine website RestorMedicine.com.
Nicola McFadzean-Ducharme, ND
M. Anthony Smith, DC, is a chiropractor and Founder of Dynamic Health, a holistic healthcare facility in Coeur d'Alene, Idaho. He has been in practice for 36 years and has passionately studied and practiced a wide range of progressive natural-healing methods. This has enabled him to become successful at treating chronic, difficult health problems.
His accumulated knowledge and wealth of clinical experience eventually inspired him to develop and teach several profound healing techniques, including: AllerTouch, CranioBiotic Technique (CBT) and most importantly, LymeStop. LymeStop is the product of Dr. Smith's research on hundreds of chronic Lyme disease patients. Thus far, this all-natural technique has helped more than 2,000 Lyme sufferers worldwide.
Dr. Smith is a member of the American Chiropractic Association, the Idaho Association of Chiropractic Physicians, and the Christian Chiropractors Association. To learn more about LymeStop and Dr. Smith, see LymeStop.com.
M. Anthony Smith, DC
David Minkoff, MD, is the co-founder of LifeWorks Wellness Center, one of the largest alternative medical clinics in the United States, which has been in operation since 1997. This wellness center combines more cutting-edge alternative therapies and modalities under the same roof than almost any other alternative healing clinic in the country. Here, Dr. Minkoff and his staff treat a variety of chronic and degenerative health conditions, including Lyme disease and cancer.
Dr. Minkoff is board certified in Pediatrics and worked for years as an emergency room physician and as co-director of a neo-natal intensive care unit before co-founding LifeWorks Wellness Center. In addition to his training in conventional medicine, he has extensive post-graduate training in complementary and alternative medicine, and is an expert in functional medicine, chelation, allergy elimination, European biological medicine, neural therapy, longevity/anti-aging medicine, Enderlein Therapy, Insulin Potentiated Therapy (IPT), and more.
He is passionate about fitness and is a 41-time Ironman finisher. He also devotes much of his time to writing and research, and writes two newsletters every week, The Optimum Health Report and the BodyHealth Fitness Newsletter. To learn more about Dr. Minkoff's work and LifeWorks Wellness Center, see DrMinkoff.com and LifeWorksWellnesscenter.com.
David Minkoff, MD
David Jernigan, DC, is the founder of Hansa Center for Optimum Health in Wichita, Kansas, a five-doctor practice specializing in chronic illness. Here, over 10,000 chronically ill people have received treatment for a variety of health conditions over the past 20 years. He is also a published author and nationally recognized leader in biological medicine and the treatment of chronic illness.
Dr. Jernigan has a Bachelor's degree in Nutrition and a Doctorate in Chiropractic Medicine from Cleveland Chiropractic College (KC). Post-graduate studies have taken him far and wide, studying natural and anthroposophical medicine in Germany, and biological medicine with the world-renowned Thomas Rau, MD, of the Paracelsus Clinic of Switzerland.
Dr. Jernigan received his certification in botanical medicine through the University of Colorado School of Pharmacy. He is also the developer of the diagnostic and treatment techniques Bio-Resonance Scanning™, NeuroCardial Synchronization™ and NeuroPhotonic Therapy™.
Dr. Jernigan was the first doctor to write a book on the natural treatment of people diagnosed with Lyme disease and has authored four books on Lyme disease. His latest is Beating Lyme Disease: Living the Good Life in Spite of Lyme.
Dr. Jernigan has personally developed more than 30 novel natural medicines to date. As Founder of the American Medical Academy of Thermodiagnostics, he is one of the most experienced doctors in the United States in the use of one of the latest FDA-approved adjunctive diagnostic tests, Alfa and Computerized Regulation Thermodiagnostics. To learn more about his work, see HansaCenter.com.
David Jernigan, DC
Raj Patel, MD, is the founder of Medical Options for Wellness in Redwood City, California. He has over 25 years of experience in integrative medicine, especially in treating autism spectrum disorders, chronic Lyme and other tick-borne diseases, and mold illness. He has also been involved in clinical research on the drug Ampligen for the treatment of chronic fatigue immune deficiency syndrome (CFIDS).
Dr. Patel has been involved with the organization Defeat Autism Now since the late 1990's and has worked with hundreds of autistic children. He has also completed an advanced fellowship with Charles Ray Jones, MD, on pediatric Lyme disease, and is one of a small group of physicians certified by Ritchie Shoemaker, MD, on the treatment of mold illness caused by exposure to water-damaged buildings.
Formerly on the staff at Sequoia Hospital, Dr. Patel now has his own medical practice and focuses on the treatment of complicated patients who have one or more of the aforementioned conditions. By utilizing his knowledge about these diverse conditions, and combining that with an integrative approach to treatment, Dr. Patel has achieved incredible success in helping his patients to regain their health. To learn more about Dr. Patel's work and/or to contact his clinic, see DrRajPatel.net.
Raj Patel, MD
Friedrich R. Douwes, MD, is the director of Klinik St. Georg, a world-renowned clinic in Bad Aibling, Germany, which specializes in the treatment of cancer, Lyme disease and other chronic health conditions, using conventional and complementary therapies. Dr. Douwes has treated cancer patients for over 40 years, and Lyme disease patients for over 16 years, since approximately the year 2000.
For many years, Dr. Douwes served as First Chairman of the charitable organization, Friends of Integrated Cancer Therapy. He is also President of the German Society for Oncology (DGO) and Founder of the German Society for Biological Cancer Control (GfBK) and Hyperthermia (DGHT).
Dr. Douwes continually works to research new cancer therapies in addition to better treatments for Lyme disease and other chronic illnesses. He has become the go-to specialist for all kinds of hyperthermia treatment, including whole body, loco-regional and urethral prostate treatment protocols, and has successfully treated thousands of patients from all over the world, including many from Canada and the United States.
Dr. Douwes has been featured widely in the media; numerous films have been made about his work, and he has authored countless scientific papers, which have been published in German and international journals. His work has been featured in Biological Medicine, Internal Journal of Clinical Oncology, Alternative Medicine, Journal for Alternative Complementary Therapy, New England Journal of Medicine, The Lancet and Excerpta Medica. His work is also featured in several books. To learn more about his work and Klinik St. Georg, see www.klinik-st-georg.com.
Friedrich R. Douwes, MD
Marie Matheson, ND, is a naturopathic doctor who practices in Ottawa, Canada at Hampton Wellness Centre and is licensed in Ontario. She specializes in treating Lyme and other tick-borne diseases and is particularly interested in infectious causes of chronic and complex autoimmune illnesses. Her family practice focuses on patients with chronic parasitic, fungal and viral infections, mold toxicity, pediatric acute-onset neuropsychiatric syndrome, pediatric autoimmune neuropsychiatric disorders associated with streptococcal infections (PANDAS/PANS), autism spectrum disorder (ASD), chronic fatigue syndrome, fibromyalgia, multiple sclerosis, rheumatoid arthritis, small intestinal bacterial overgrowth, environmental and food allergy desensitization, and other digestive disorders such as Crohn's and ulcerative colitis.
She is a member of the International Lyme and Associated Diseases Society (ILADS), and completed her physician's training program with Charles Ray Jones, MD in Connecticut, who is arguably one of the top Lyme disease practitioners in the United States. For more information about Dr. Matheson and to contact Hampton Wellness Centre, see HamptonWellnessCentre.com.
Marie Matheson, ND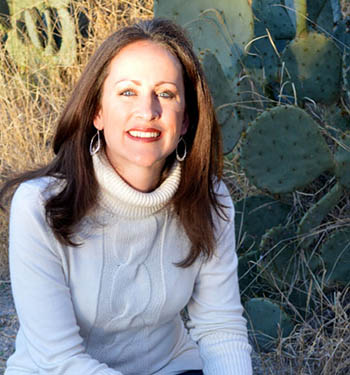 Preface by Connie Strasheim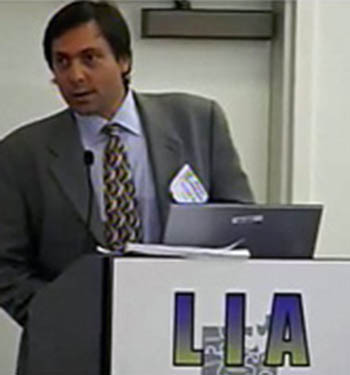 Foreword by Steve Harris, M.D.
"New Paradigms in Lyme Disease Treatment: 10 Top Doctors Reveal Healing Strategies that Work provides patients with an informative, well-rounded, and insightful perspective on the possible solutions to Lyme disease. As a healthcare professional myself, I thought the book was truly fascinating and provided me with information that I was able to apply to my practice. I would highly recommend this book to those with Lyme or to the loved ones of those who are suffering from it."
Leigh Erin Connealy, MD
"With patients being stuck in the medical merry-go-round and the confusion that exists in the Lyme disease community, it's important to learn from those that are getting patients well. I highly recommend this book, as Connie Strasheim has her pulse on what is working and what you as a reader need to learn about. There is hope for improving your health and this is one tool in the toolbox for that."
Jay Davidson, DC
"A masterful summation and well-researched overview of Lyme disease and its co- infections. Reflecting years of clinical experience and medical wisdom, this book shares a variety of cutting edge integrative and functional medicine tools and is an invaluable resource to clinicians and patients alike. A must read for anyone dealing with Lyme disease."
Sean Devlin, DO, MD(H), MS
"New Paradigms in Lyme Disease Treatment is one of the best books that I have seen on the topic of Lyme disease in years. I simply could not put it down. If only I had had this book 20 years ago, it would have saved me so much time and money. The collection of interviews is like finding a pot of gold at the end of the rainbow. The book provides very specific and powerful treatment approaches to Lyme and is a comprehensive collection of the latest and greatest integrative treatment options from several of my heroes in the treatment of Lyme disease.
One of the things that I really like about the book is that it goes beyond what we normally think of as "Lyme disease" treatments and looks at the many factors that have to be considered to regain optimal health. These include mold illness, environmental toxicity, electromagnetic pollution, parasites, emotional healing, dental issues, methylation, SIBO, hormones, and much more.
The comprehensive list of treatment options includes things such as coffee enemas, ozone therapies, low-dose immunotherapy; vasoactive intestinal peptide, bio-magnetic and herbal treatments; antibiotics, low-dose naltrexone, pulsed electromagnetic field therapy, ionic foot baths, and much more. It opens your eyes to the many powerful tools that we have available to regain our health.
It is a comprehensive resource that will change the way that you think about recovering from Lyme disease and make you feel more empowered to obtain wellness. How can it get any better than that?"
Scott Forsgren
"If you have been diagnosed with chronic Lyme disease, I strongly recommend that you read this book. If you've been diagnosed with any chronic and difficult to treat, or so-called "untreatable" disease, I also strongly recommend that you read this book. Connie Strasheim has interviewed ten very experienced doctors who are skilled in integrative medicine to discuss their experience in treating Lyme disease and chronic illness, and the techniques that they describe in beautiful detail are suitable as the core of a treatment plan for any chronic and difficult, or even so-called "impossible" to treat disease.
Our understanding of Lyme disease is evolving and it is now clear that the simple-minded approach to infectious disease that we doctors were all taught in medical school just does not work for Lyme disease. The notion that you simply identify the bug, identify the drug, and then go to war against the bugs by applying the drug to the patient is clearly a strategy that has not, and does not, work for chronic Lyme disease. All of the contributors to this book have a sophisticated understanding about the need to support the patient if you want to cure the malady, and all have been generous in sharing the materials and methods that they use at their clinics.
Dealing with chronic Lyme disease, and chronic disease in general, demands an approach that heals, strengthens and restores the patient. Also, healing is never about just treating Lyme or the co-infections that the patient is afflicted with. Every contributor to this work describes the complex mix of microbes and toxins that are present in all people with chronic conditions such as Lyme. You may have a lab test that shows the presence of Lyme disease, but you almost certainly are also dealing with, at the very least, viruses and parasites, as well as molds and a gut biome that is completely out of balance. The contributors all realize that the failure of the body to clear an infection is a sign of an immune-compromised host, and that focusing the treatment only on the identified infectious agents will not bring about the healing that doctors and patients both seek.
Some of the contributors to this book routinely use antibiotics to treat their patients, and they clearly state this in their chapters. Yet there are others who use few or no antibiotics, and they too have great success in healing people and restoring them to health. In fact, it is the doctors who have had a long history of treating people unsuccessfully for years with a mix of antibiotics who are able to best testify to how ineffective antibiotics can be when used alone.
What is most gratifying and useful about this book is that Connie Strasheim has been able to encourage the contributors to be very revealing about their strategies and methods, because of her personal understanding of these complex conditions and of the world of integrative medicine. There are so many useful therapies offered by the ten contributors that it might at first seem overwhelming, especially if you are ill and are reading the book, hoping to find direction for your own healing and cure. But be diligent. Patterns emerge throughout the book and there are certain strategies that are embraced by all of the clinicians, such as paying attention to the health of the gut, as well as to detoxification and diet, and healing the adrenals and hormonal system. This is important because once the body has been strengthened and restored to some degree the choice of antimicrobial compounds for treating Lyme becomes less important. Herbal tinctures and other natural compounds that by themselves may never be sufficient for treating a complex set of co-infections, can become very effective once the patient has a functioning immune system and body.
This book is a treasure house. It is with great gratitude that I encourage you to read it and share it with everyone you know who is struggling with not just Lyme, but any chronic disease. Thank you, Connie."
Damon Miller II, MD
Table of Contents
Introductory Section
Foreword by Stephen J. Harris, MD
Preface
About Connie Strasheim
Chapter One, Wayne Anderson, MD

Biography
How I Began Treating Lyme Disease
What Lyme Disease Is and What It Represents
Lyme: A Disease of the Brain and Nervous System
Lyme-Related Infections May or May Not Be the Primary Cause of Illness
A Two-Fold Approach to Treatment: Healing the Inner "Terrain" of the Body and Lowering Its Microbial Burden Healing the Gut and Supporting the Detoxification Organs
How Microbes Gain a Foothold in the Body
Diagnosing Lyme Primarily via Symptoms and the Patient's History
The Four Categories of Treatment: Metabolism, Infections, Immune System Function & Other Disease Conditions
Aggressive Versus Non-aggressive Borrelia
How Symptoms Manifest and Change over Time, According to Which Microbe or Infection is Dominant in the Body
Babesia and Bartonella: The "Gangsters" That Protect Borrelia, the "Godfather"
A Deep Look at the Symptoms of Six Major Lyme-Related Infections

Babesia or Babesia-like Organism (BABLO) Symptom Patterns
Bartonella or Bartonella-like Organism (BLO) Symptom Patterns
Borrelia Symptom Patterns
Mycoplasma Symptom Patterns
Mold Symptom Patterns
Rickettsia Symptom Patterns

Antimicrobial Treatment Approach
The Challenges of Treating the Body According to the Dominant Layer of Infection
Little Known Factors that Cause Symptoms in People with Lyme Disease

Problems in the Genes and Metabolome

Thinking "Outside the Box" When Treating Lyme Disease
Final Words
Chapter Two, Dietrich Klinghardt, MD, PHD
Biography
How I Became Interested in Lyme Disease
Lyme Disease: Not Just Microbial Infections, but a Disorder of the Immune System
Environmental Toxins Set the Stage for Disease
Aluminum Protects Microbes in the Blood Vessels
Cilantro and Ionic Footbaths: More Effective than EDTA for Heavy Metal Removal
How to Do Cilantro and Ionic Footbath (CIF) Therapy
Detoxifying Glyphosate with Humic and Fulvic Acids, Berries and Other Substances
Electromagnetic Pollution and Its Role in Lyme Disease
How to Reduce Electromagnetic Pollution in the Home

Removing Smart Meters: A Dangerous Source of Electro-smog

Other Detoxification Therapies at Sophia Health Institute

Colon/Lymph Drainage/Massage Therapies
Apheresis
Summary of Detox Treatments

The Power of Ozonated Rizol Oils and Phospholipids in Antimicrobial Therapy
Dr. Klinghardt's Lyme Protocol
LDA and LDI: A Revolution in Lyme Treatment

LDI Treatment Process

The Double-Edged Sword of Antibiotic Therapy
How to Accurately Diagnose Lyme Using Rolfing and PCR Testing
Parasite Treatment: A Different, More Aggressive Approach
Lifestyle Recommendations for Wellness
Dietary Recommendations for Healing
The Role of Epigenetics in Healing
The Effects of Manipulating Microbes and the Environment
Environmental Toxicity and the Incidence of Neurological Disease in the USA Compared to Other Countries
Final Words
Chapter Three, Neil Nathan, MD

Biography
How I Began Treating Lyme Disease
What Lyme Disease Represents
Rebooting the Body: A New Approach to Lyme Treatment
The Challenges of the Most Sensitive and Sick Patients
The Challenges of Educating Doctors About Lyme Disease and Mold Illness
Treatment Approach
Diagnosis and Testing for Lyme-Related Infections
Treating Lyme Infections: Antibiotics Are Essential, and a Combined Antimicrobial Approach Is Best

Recommended Antibiotic Treatments for Lyme Infections
Recommended Herbal Remedies for Lyme Infections

Managing Bad Reactions to Antibiotics

Mold and Mycotoxin Testing
A Threefold Approach to Mold Treatment
More Treatment Is Not Better
Heavy Herxheimer Reactions Are Unnecessary
Healing the Gut: A Crucial Part of Lyme Treatment
Correcting Structural Imbalances and "Rebooting" the Neurological System
Supporting the Detoxification Organs and Methylation Pathways
Genetic SNP Testing: Does It Matter?
Low-Dose Immunotherapy
Lyme Symptoms Are Mostly Caused By Inflammation, Not Damage to the Body
Nasal and Sinus Ozone Insufflations
Dietary Recommendations
Supporting the Brain, Nervous System and Hormones Is Essential for Recovery
Tools for Emotional Healing

Finding Healthy Relationships

The Challenges of Treatment Costs and Finding a Doctor
Treatment Duration
Lyme Disease Can Be Cured

Chapter Four, David Minkoff, MD
Biography
How I Began Treating Lyme Disease
What Makes People with Lyme Disease Sick
Effective Diagnostic and Testing Tools

Autonomic Response Testing (ART)

Dark Field Microscopy and Lab Testing

Core Nutrients to Rebuild the Body
Amino Acids and Their Role in Recovery
Super Food Recommendations
Intravenous Ozone and Silver Treatments Are Effective Against Infections
More Is Not Better
Treatment Sequence
Intravenous Phospholipid Therapy for Healing Cell Membranes and Detoxifying the Body
Herbal Antimicrobial Remedies for Lyme-Related Infections
Dietary Recommendations
NAET Testing and Treatment for Allergies
Dental Cavitation Infections: A "Root" Cause of Disease in People with Chronic Lyme Infections
Hormonal Support and Its Essential Role in Recovery
HOCATT™ Therapy
At-Home Healing Tools and Strategies

Rectal Ozone Treatment
Colon Hydrotherapy, Coffee Enemas and Lymphatic Massage

The Role of Genetic SNPs in Recovery
Strategies for Emotional Healing
Finding a Competent Lyme-Literate Doctor
Final Words
Chapter Five, Raj Patel, MD
Biography
How I Began Treating Lyme Disease
Lyme Disease and What It Represents
Mold Toxicity: A Serious but Common Cause of Sickness
Testing the Body for Mold and Mycotoxins
Mold Remediation in the Home and Workplace
Mold and Mycotoxin Treatment
Diagnosing Lyme Disease Infections
Treatments for Lyme-Related Infections
Viruses: An Important Contributing Factor to Disease
How to Effectively Use Herbal and Antibiotic Treatments for Borrelia, Babesia and Bartonella Infections
Healing the Emotions to Heal from Lyme
Dietary Recommendations for Wellness
Get Moving to Get Well
Remedies that Support Detoxification
Additional At-Home Detoxification Tools
The Magic of Restore™ for Gut Health
Vasoactive Intestinal Peptide (VIP) Treatment: The Key to a Full Recovery
Root Canals, Dental Cavitation Infections and Mercury Amalgam Fillings: Other "Root" Causes of Disease
Biomagnetic Pair Therapy: A New Tool for Healing from Lyme Disease
The Importance of Creating a Support System
Final Words
Chapter Six, Nicola McFadzean-Ducharme, MD
Biography
How I Began Treating Lyme Disease
What Lyme Disease Is
Lyme Disease Testing and Diagnosis
The Power of Essential Oils and Herbal Antimicrobial Remedies
Low-Dose Immunotherapy (LDI) for Modulating Immune Function and Reducing Symptoms
Herbal Remedies for Lyme-Related Infections
Treatment Process and Duration
Breaking the Inflammatory Cascade in the Body
Establishing Proper Hormonal Balance
Removing Mold, Heavy Metals and Other Toxins from the Body
Mold
Heavy Metals
At-Home Detoxification Strategies and Tools
Tools for Alleviating 7 Major Symptoms of Lyme Disease
Tools for Combating Fatigue
Tools for Pain Relief
Tools for Eliminating Brain Fog
Tools for Relieving Insomnia
Tools for Headaches and Migraine Relief
Methylation Support
Dietary Recommendations for Recovery
Super Food Recommendations
Get Moving to Get Well
Rest Is Essential to Recovery
Tips for Maintaining a Positive Outlook and Remaining Hopeful and Encouraged During Recovery


Re-wire Your Brain with Positive Thinking




Helping Others to Heal and Connecting with God


Managing Relationships
Final Words
Chapter Seven, M. Anthony Smith, MD
Biography
LymeStop: A Powerful New Approach to Lyme Disease Treatment
How LymeStop Works
About BioMagnetic Lyme Points
BioMagnetic Lyme Points

LymeStop Treatment Process
LymeStop Detoxification Reactions
Eliminating All Sources of Inflammation
LymeStop Works for Infected Tooth Canals
Dietary Recommendations for Wellness
Treating Small Intestine Bacterial Overgrowth
Protomyxzoa
Nutritional Supplements Aid in Recovery
Other Aspects of the LymeStop Treatment Process
The Advantages of LymeStop over Other Treatment Approaches
My Spiritual Journey and How It Led Me to Create LymeStop
Treatment Outcomes
Contraindications for LymeStop
The Future of LymeStop and Final Words
Chapter Eight, Friedrich Douwes, MD
Biography
How I Discovered Hyperthermia for Lyme Disease and Why It Works
Our Success Rate with Hyperthermia
The Effectiveness of Hyperthermia for Other Lyme-Related Infections
Complementing Hyperthermia with Ozone and Laser Treatments
Follow-up Treatment
Side Effects/Contraindications for Hyperthermia
Treatment Duration and Cost
Dietary Recommendations
The Most Effective Way to Diagnose Lyme: the Burrascano Questionnaire and a Clinical Diagnosis
Restoring the Gut Is Essential To Recovery
Supporting the Adrenal and Thyroid Glands
Repairing and Restoring the Body in Late-Stage Lyme
The Role of Xenogenic Peptides in Repairing and Restoring the Body
Healing the Mind and Emotions Is Crucial to Recovery
Neurolinguistic Programming
Eye Movement Desensitization and Reprocessing (EMDR)
Lyme Disease—The Great Imitator
Patient Intake Process
Treating Partners of Those with Lyme Disease 
Additional Words of Wisdom
Final Words
Chapter Nine, Marie Matheson, MD
Biography
How I Began Treating Lyme Disease
Lyme Infections May or May Not Be the Primary Cause of Symptoms
Diagnosing Lyme via Symptoms, Lab Testing and Auricular Medicine
Lyme Disease Treatment Approach
Herbal Antimicrobial Remedies for Infections
Antimicrobials for Yeast/Fungal Infections
Antimicrobials for Parasites
Antimicrobials for Viruses
Antimicrobials for Borrelia
Antimicrobials for Babesia
Antimicrobials for Bartonella
Antimicrobials for Ehrlichia
Antimicrobials for Other Infections
Dietary Recommendations
Paleo Promotes Healing
Easy Meals that Promote Gastrointestinal Health: Stews, Soups, Chili and Bone Broths
The Benefits of Bone Broth
Optimizing Gastrointestinal Health
Tools for Toxin Elimination
Detoxification Supplements
At-Home Detoxification Therapies
Infrared Sauna Therapy
Coconut Oil Pulling and Dry Skin Brushing
Heavy Metal Detoxification
Dental Amalgams: A Dangerous Source of Methyl Mercury
Resolving Dental Problems to Recover from Lyme
Restoring Hormonal Balance to the Body
Healing the Adrenal Glands
Healing the Thyroid
Mold Toxicity: A Dangerous but Common Lyme Co-Condition
Breaking Down Biofilms
Pyroluria: A Contributing Factor to Symptoms
Restoring Mitochondrial Function
Electro-Smog Remediation
Pulsed Electromagnetic Field (PEMF) Therapy and the AN-DI Energy Corrector for Improving Cellular Function and Detoxification
The AN-DI Energetic Corrector Device
Pulsed Electromagnetic Field (PEMF) Therapy

Remedies for Symptom Management
Pain
Fatigue
Brain Fog
Insomnia
Headaches
Other Neurological Symptoms
Depression and Anxiety
At-Home Antimicrobial Treatments
Ozone Insufflations
Exercise Promotes Recovery
Avoid Harmful Household Chemicals
Rest at the Right Time
Healing the Emotions with Emotional Freedom Technique (EFT) Matrix Re-Imprinting and Network Spinal Analysis
Emotional Freedom Technique (EFT)
Matrix Re-Imprinting
Network Spinal Analysis
Lifestyle Tools for Wellness
Managing Relationships
It Is Possible to Recover from Lyme Disease
Final Words
Chapter Ten, David Jernigan, DC
Biography
How I Began Treating Lyme Disease
Treatment Philosophy and Approach
What Causes Disease
Healing with Technology that "Defrags" and "Reboots" the Body
The Perfect-7 Treatment and Detox Protocol™
Step-by-Step: The Perfect-7 Treatment and Detox Protocol
Do-It-Yourself Detoxification Therapies
Dry Skin Brushing
Infrared Sauna Therapy
Hydrogen Peroxide/Epsom Salt Detox Baths
Dr. Jernigan's Mustard Foot Bath™
Strengthening/Nutritive Bath
Master Longevity Cleanse
Additional facts about the Master Longevity Cleanse
Liver/Gallbladder Flush
Other Detoxification Recommendations
Antimicrobials for the Perfect-7 Protocol
Borrelogen
Lymogen
Microbojen
The Importance of Eliminating Ammonia, a Potent Lyme Neurotoxin
Neuro-Antitox II CNS/PNS
Neuro-Antitox II Musculo-Skeletal
Neuro-Antitox II Cardio
Neuro-Antitox II Basic
Herxheimer Reactions Harm the Body
Treatment Outcomes
Final Words
Connie Strasheim's Other Books:
Insights Into Lyme Disease Treatment
By Connie Strasheim
Learn More $39.95
Defeat Cancer
By Connie Strasheim
Learn More $39.95
Beyond Lyme Disease
By Connie Strasheim
Learn More $29.95
Healing Chronic Illness
By Connie Strasheim
Learn More $17.95
The Lyme Disease Survival Guide
By Connie Strasheim
Learn More $24.95
BioMed Publishing Group

P.O. Box 9012

South Lake Tahoe, CA 96150

(801) 925-2411

Disclaimer: The products offered on this web site are intended for informational and educational purposes only and are not intended to prevent, diagnose, treat, or cure disease.  The statements on this web site have not been evaluated by the United States Food and Drug Administration. If you have a medical problem see a licensed physician. 

Copyright © 2016 BioMed   |   Advertise with us               -